Welcome to John Ferguson Running!
JF Running is your best source for coaching in long distance running in London, Ontario. If you are a long distance runner, or want to be, you will not regret joining one of our 
running clinics.
 Join our
Facebook group
 for the latest news and events, and check out our
testimonials
from London runners who have achieved their running goals and made great friends along the way!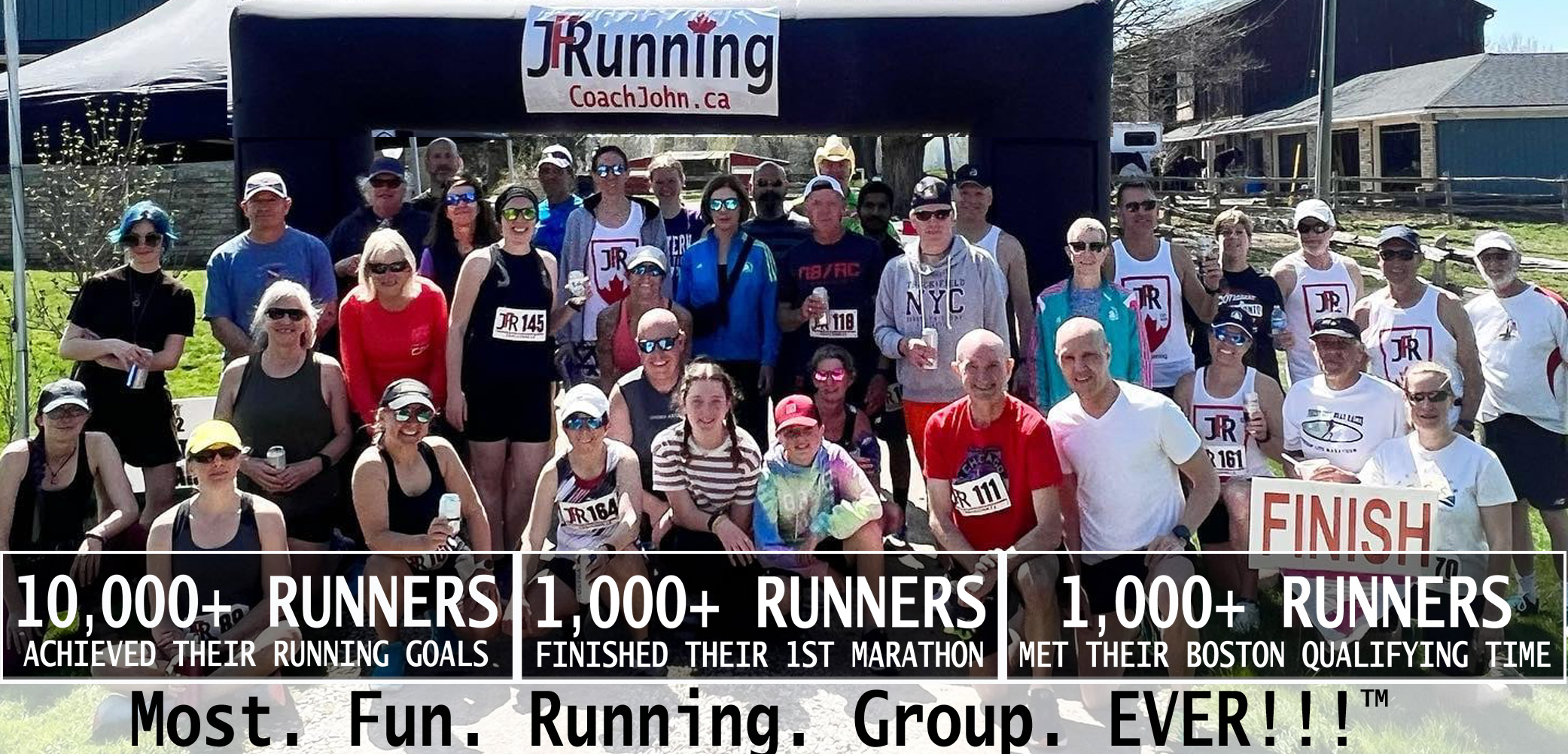 About Coach John:
I started running in 1967 while I was at Victoria Public School, and continued through my years at London South Secondary and at the University of Western Ontario.
I have learned a lot about myself through all those years of running.
Running can be seen as a metaphor for life. The more you put into it, the more you get out of it — and it isn't always going to be smooth. There are hills and valleys in both but, in the end, the ride is worth the effort.
One of my favourite highlights in running has been helping others achieve their goals over these past 25+ years that I have been leading running clinics.
Whether I am guiding a beginner runner through their very first few strides, or coaching a seasoned runner to achieve their goal of qualifying for the Boston Marathon, both are equally enjoyable and very rewarding. Running has always been there for me and I like to share my passion.